Help Line International aimed to assist any clients who is confused or in trouble with their timeshare. It really does not matter where the client comes from.  Which city or even which country.
Though our staff speaks English, Spanish and Italian to communicate with the resorts, management & trustees on behalf of the clients, our main language is Russian and we aim our activity to Russian speaking clients. The majority of our clients come from Russia, Ukraine and Kazakhstan.  But we also have clients from USA, Germany, Baltic and Scandinavian countries.
Our clients can be the owners of any resort in any country, under any legislation.  We follow the changes of the legislation in Timeshare round the world, but first of all in Europe, since the majority of the timeshares our clients are buying are in Europe, followed by Asia Pacific. But there are also families who bought timeshare in USA, Caribbean, Mexico, South Africa and others.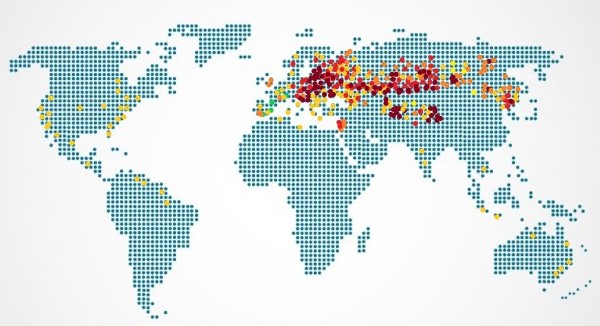 Our clients are mostly the middle to high-middle class families with children.
Most of them go on holidays regularly and regularly use our travel club to book their holidays. Others have some health or other problems that withhold them from traveling and they ask us to rent out their timeshare weeks to cover their maintenance expenses.
Some clients contact us being left by the runaway companies, others are victims of fraud. We try to chase the marketing companies, we contact the trustees trying to trace the payments, we negotiate with the developers and exchange companies for a discounts to complete the timeshare purchase inexpensively.
We are also contacted by the clients who for some serious reasons have missed one or a few maintenance payments and whose membership was repossessed. We help them to negotiate the reinstatement in the club.
We also deal with the clients who bought something that does not fit their needs. First of all we try to swap them into the membership that would fit them better. 
We also assist the members to choose a right resale agency, to list the timeshare for resale, we help at all stages of the negotiations and follow them up till the very end when they would receive their money.
How people find us? We are very often recommended by the resorts, management and exchange companies and the trustees, who know what we do and how we help.
We also work very close with the authorities especially during the investigations of the timeshare fraud.
We openly announce that we are timeshare specialists and we do advertise it in the internet, social nets, news papers. We also publish the articles explaining the timeshare concept, we give the interviews and we support the timeshare educational online project www.TimeshareWorld.ru where we explain the timeshare concept as well as give buying, selling and usage tips and share interesting information and news.